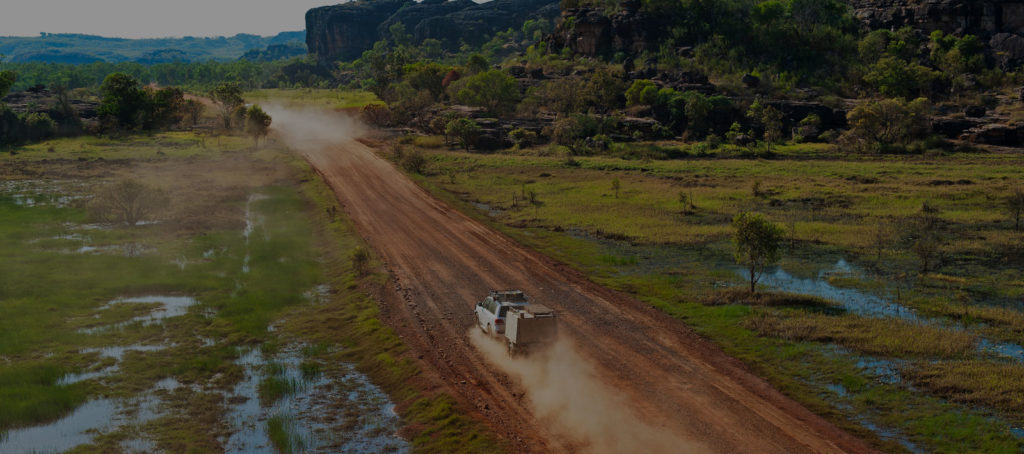 In this ancient and secretive land, your guide makes all the difference.
Lords Safaris is owned and operated by the larger-than-life Sab Lord and his wife, Ann-Maree Grant.
In the 1950s Sab's father was a crocodile and buffalo hunter in what is now called Kakadu National Park (a UNESCO World Heritage-listed site). This was Sab's playground, growing up with the local Aboriginal clans. Through friendships formed then, Sab has unique access to areas of the Northern Territory and Western Australia that are restricted to others. He has a deep knowledge of the local Aboriginal culture, terrain and wildlife, acquired over a lifetime.
Sab shares his knowledge and passion for this beautiful part of Australia through his unique, personalized safari tours. There are no tourists on his safaris, only guests.
On these trips, Sab lays open the mysteries of the land to help his guests understand the place, its people and their cultures, and its natural wonders.
Lords Safaris offer one-day trips and multi-day, personalized 4-wheel-drive safaris. Overnight trips include accommodation at our exclusive permanent bush camp in Kakadu National Park, the stunning Bamurru Plains Safari Camp or Davidson's Arnhemland Safari Camp – all wild bush luxury at its Australian best!
For more than 25 years Lords Safaris has been protecting and enhancing Australia's natural and cultural environment by encouraging protection, preservation and conservation. In addition to "reducing, reusing, repairing and recycling" we manage our activities in a way that minimizes or eliminates any negative environmental impact.
Most importantly, we work closely with traditional landowners and local Aboriginal people to refine our work practices and operations. No one in Australia works as closely with Aboriginal people as Sab Lord and his team member and expert guide, Dean Hoath.
With Lords Safaris, the "real" Australia is revealed - the sun-burnt land, dramatic waterfalls, deep gorges, wildlife and ancient rock art interpreted by local indigenous guides.